A Victory for Neighborhoods
"Fannie Mae is a leading source of mortgage financing in the United States. We make sure affordable housing is accessible to homeowners, homebuyers, and renters across the country and achieve this with the help of our housing partners. They include mortgage lenders and servicers, housing counselors, real estate agents, and other industry professionals. Together, we help millions of people throughout the U.S. find a place that they can call home."
On February 7, 2022, Fannie Mae agreed to a $53 million settlement over a six year old complaint filed by the National Fair Housing Alliance and a coalition of twenty local fair housing organizations.
The complaint accused Fannie Mae of unequal treatment of Real Estate Owned (REO) properties in Black and Latino communities. This settlement is a victory to help end blight and to rebuild the underserved communities in 39 metropolitan areas. According to the NFHA Press Release, this victory "will directly and immediately benefit the communities of color hit hardest by the foreclosure crisis and its aftermath."
Everyone, including the giant financial institutions must be forced to treat the neighborhoods where they own properties, with care and respect.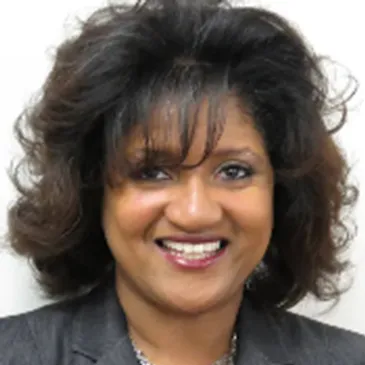 Lisa Rice
President and Chief Executive Officer National Fair Housing Alliance
Washington DC
Maya Wiley Assumes Leadership Position
The Leadership Conference on Civil and Human Rights released a press announcement naming Maya Wiley as the new head of The Leadership Conference on Civil and Human Rights, The Leadership Conference Education Fund. Maya Wiley will succeed Wade Henderson, who has been serving as interim president and CEO since January 2021.
PRESS RELEASE 03.8.22 Contact: Shin Inouye, inouye@civilrights.org, 202.869.0398
WASHINGTON – The Leadership Conference on Civil and Human Rights announced today that it and its sister organization, The Leadership Conference Education Fund, have selected civil rights attorney and activist, and NBC News and MSNBC Legal Analyst Maya Wiley to assume the leadership of both organizations. The chairs of the two organizations' boards made the announcement after a joint board meeting to ratify the consensus recommendation of a 15-member joint board search committee. Wiley will hold the titles of president and CEO of both organizations and officially assume the roles on May 2, 2022. See the full press release at https://civilrights.org
NAN has been a member of The Leadership Conference on Civil and Human Rights since 1996.